While it was a Monday, it was one that I have to say was a squeal worthy day. Maybe not to some people *cough* Hubs *cough*, but for me.. There were definitely some moments to squeal over!
First, Becky Higgins, who created Project Life, LIKED one of my pictures on Instagram. I know.. not a HUGE deal to some, but to me it was HUGE! I have followed Becky since she launched Project Life and love, love her products. I'm TRYING to play catch up with my Project Life album for this year (more on that to come), but it wasn't even a Project Life page that I posted! I have a few of my favorite Project Life cards on my fridge and I snapped a picture of the meal plan on the fridge once I was done with it. Granted, I tagged Becky in the picture more so because there were her products in it, not an attempt to get her to like it.
Here's what I posted..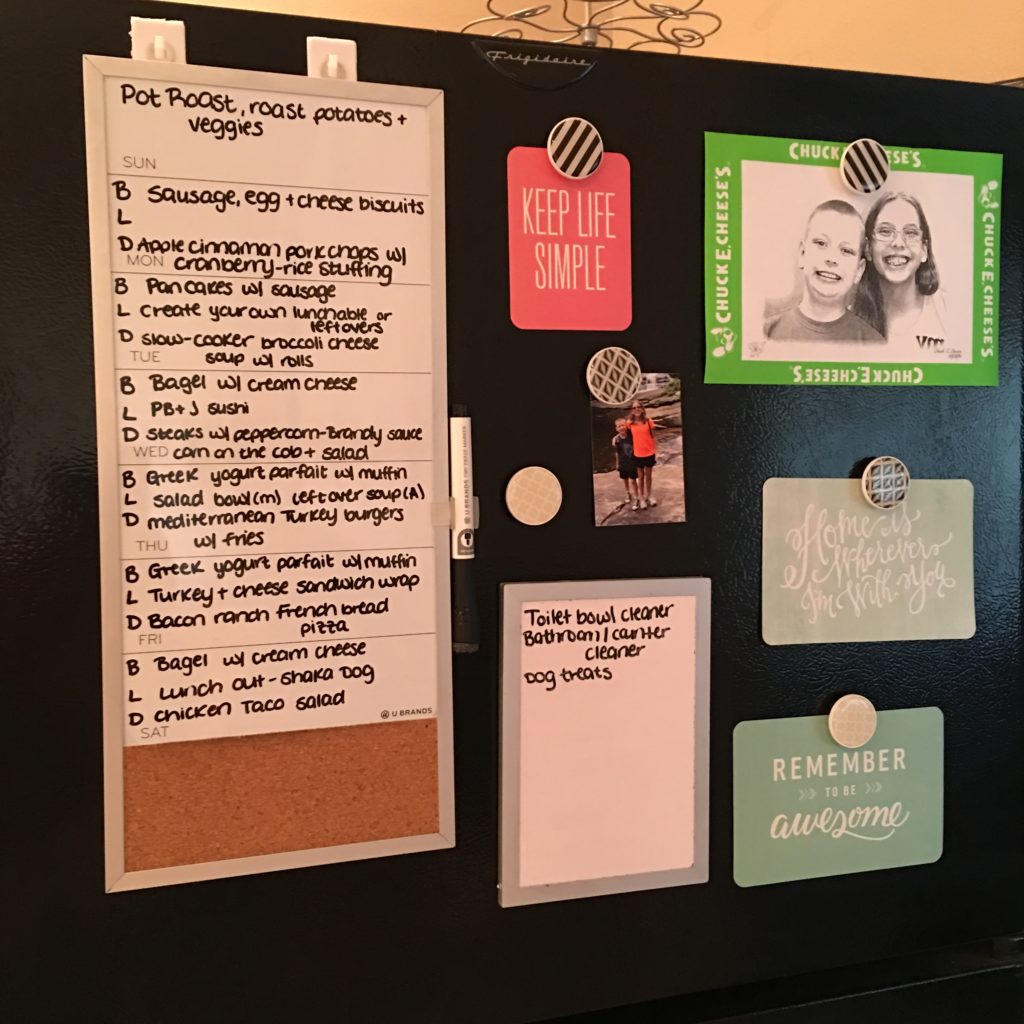 Sidenote: you now know I have toilet bowl cleaner and dog treats on the grocery list. Hey, doesn't everyone one?!? So Fangirl-ness aside (kinda).. now onto the other squeal worthy moment!
I'm a book nerd and proud of it. When I started created the Planner & Paper Company Instagram and had posted a few pictures these included my book reviews, I was liked by an Author,
J.D. Netto. I'd never heard of him or his work, but I clicked "follow" and he returned the follow. I checked out his books, checked Good Reads for more information and to look at some of the reviews and even checked our library to see if they had them. They didn't. That's okay, I figured I'd follow him and see what else was released and pick up a copy if I found it at a bookstore.
I have since paid a little more attention to him and his Instagram feed. I played along in a Shoutout "game" and then today I saw that he was looking for readers to read and review
his books and interact with him as a member of his VIP Readers group. So.. I "applied". It was just a direct message to him with your email address. Easy enough. Okay, so what's the betting I'd even get a shot at this? Yeah, slim to none,  was my thinking. But.. I received a Facebook Message back shortly after I sent him the required information and I'm now officially in!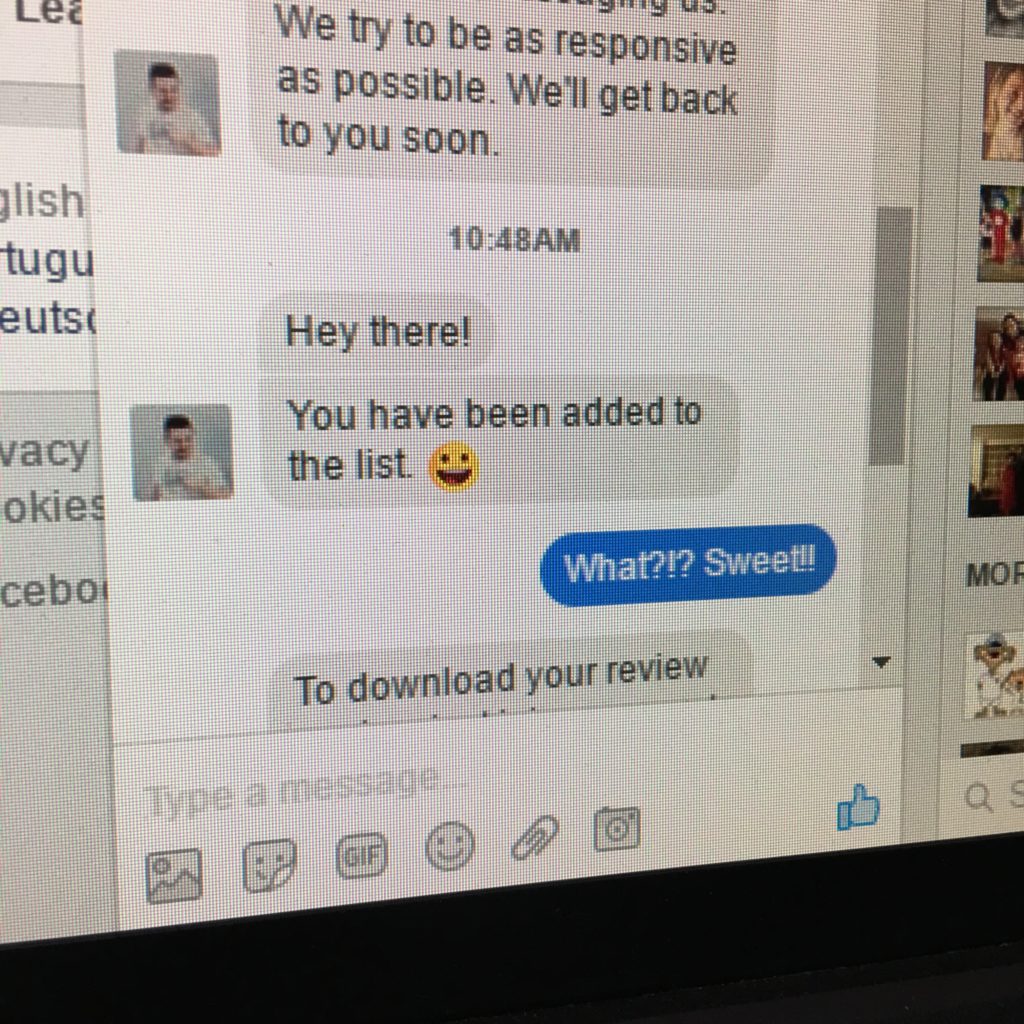 What?!?!? I know.. I was totally tickled excited over this too! So, I now have 4 books (I have added Amazon links to the books at the end of the post)to read and write a review for. They are all downloaded to my Kindle and ready to go. As soon as I'm done writing this post, my laptop is going back out into the office (I'm blogging in bed with the Bullies), and then I'm going to get started on the first book, The Whispers of the Fallen. Interested in what kind of things J.D. Netto posts on Insta? Follow him @jdnetto .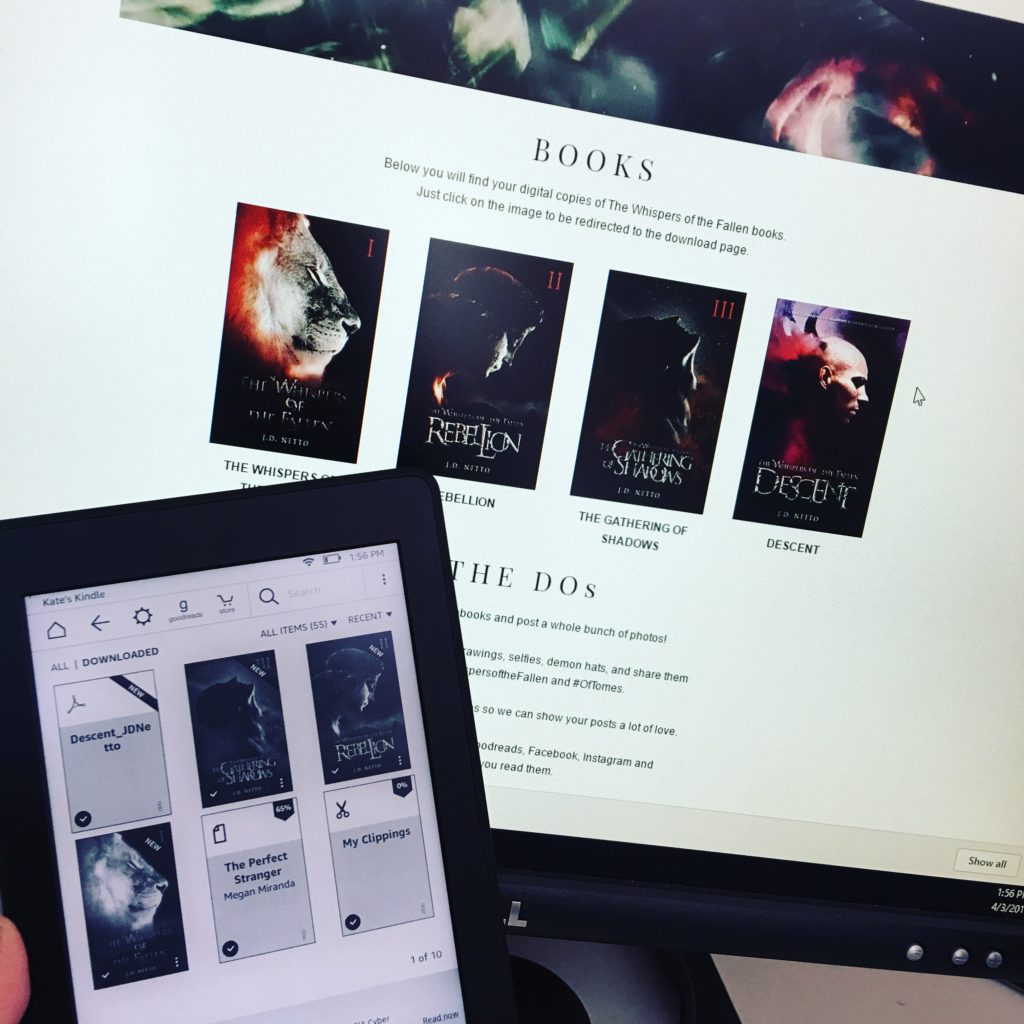 I'm such a bookie (is this even a real thing?), think like a foodie but someone who loves books – not one that will take bets – that this has to be one of the coolest things I've EVER gotten to do. While I've only just started reading advanced copies and writing reviews for NetGalley, this is so much more than this. I'm sure if J.D. Netto reads this, he's gonna think I've lost my mind, but I've never gone to a book signing before – I missed James Patterson at one of our local bookstores – so this is as close to talking to an author as it gets for me, which is almost as squeal worthy as Becky Higgins!!
J.D. (are we on first name terms?), this is a big deal for me, and I look forward to working with you, your "world" and meeting your characters. While I may not have known about you and your work until you stumbled into my little Planner & Paper world on Instagram, this is truly exciting and I thank you for the opportunity. I just hope my reviews and blog posts about you and/or your work do it justice! I swear, the squeal worthy moment will pass!
I do have another book related post coming later this week, with my reads for March, which will be similar to the post I wrote for my February Reads. I will admit I didn't read nearly as much as I was hoping to. I have been REALLY working hard to get all things Planner & Paper ready to finally open the shop. I'm close, like REALLY close! If you follow me on Instagram, there are a few behind the scenes pictures that I posted from my big work weekend this weekend. I hoping to buckle down and get a few finishing touches completed and then open the shop, soon. *Eek!* I guess that counts as another squeal worthy moment?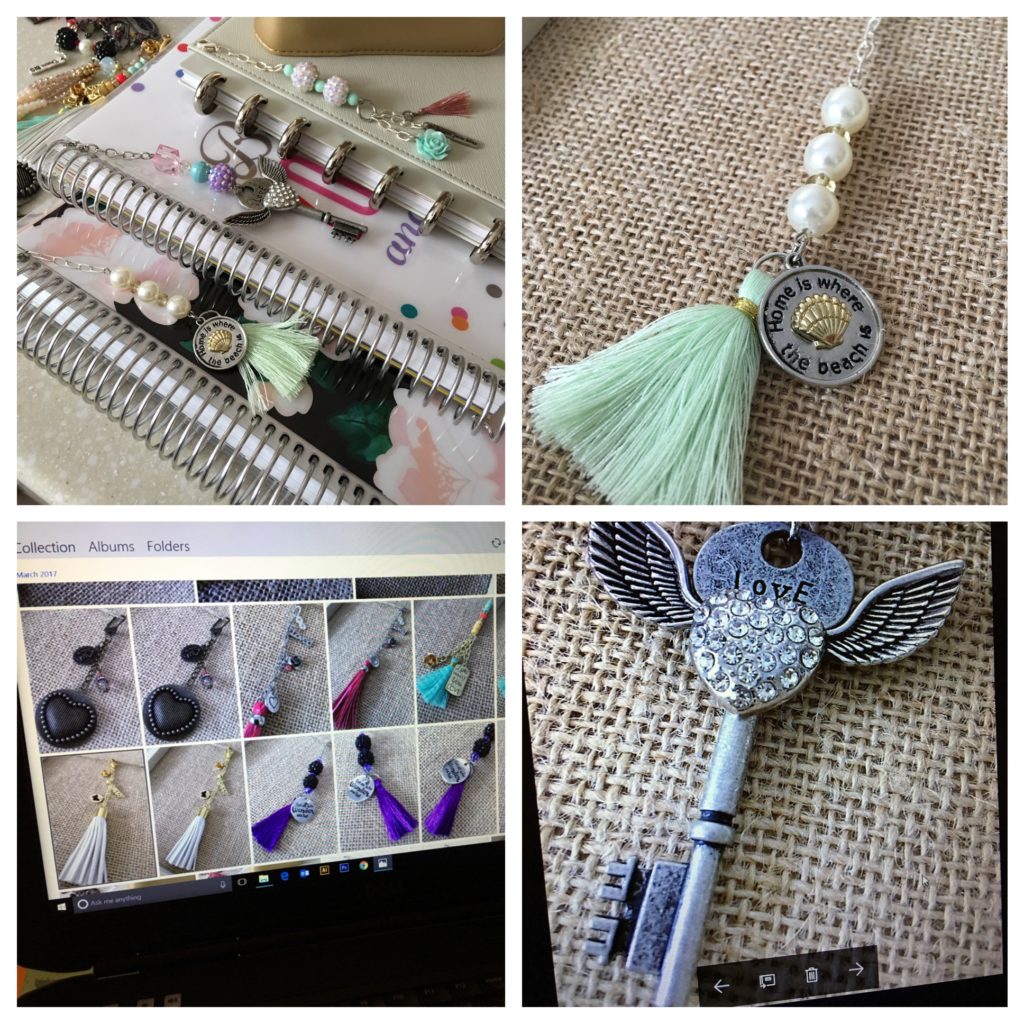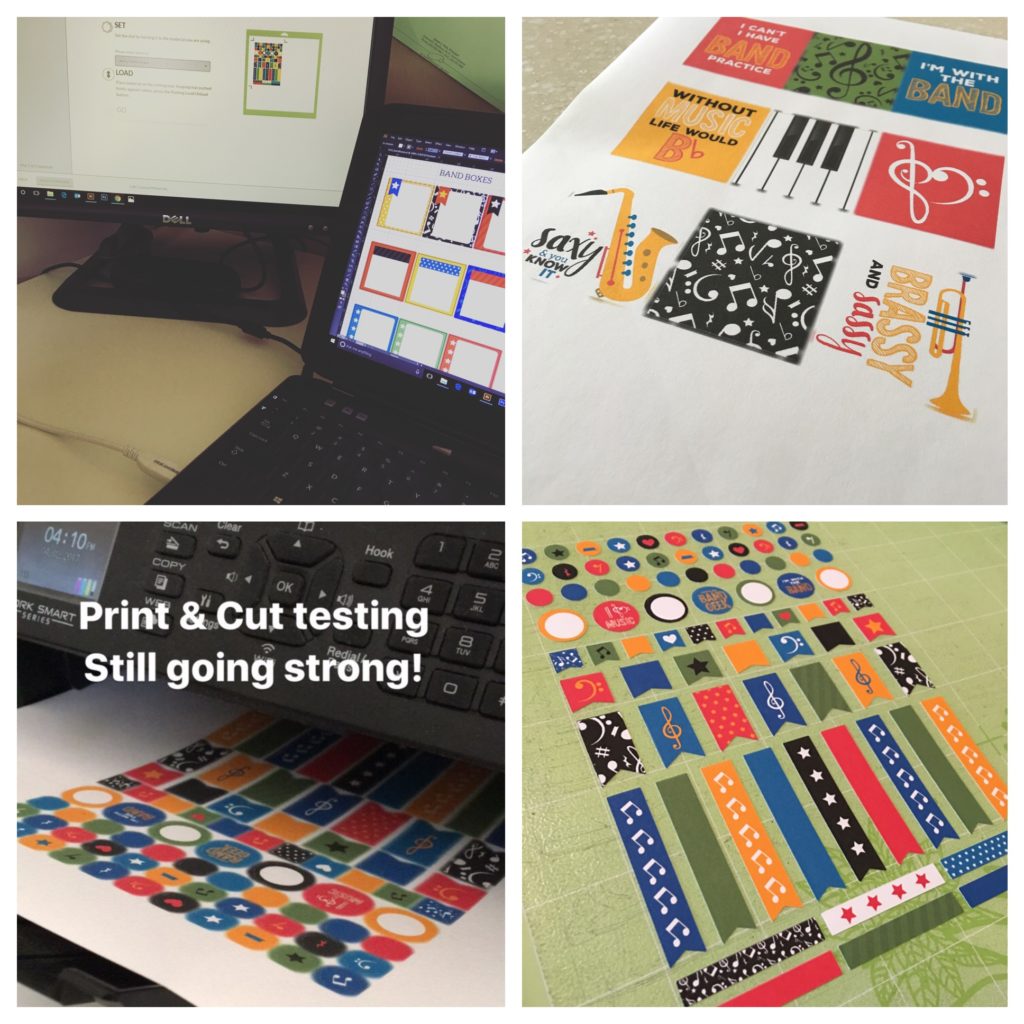 I'm starting to wonder if my blog will turn into more of a book blog and not what I'd originally planned (pun intended) for it. I guess only time,and how many books, I read will tell. Hopefully you'll stick around for the ride.
If you're interested in J.D. Netto's books, you can check them out on Amazon.
*these are affiliate links*