In a previous post I mentioned that I was looking at this weekend as a launch date for The Planner & Paper Company Shop. Unfortunately, this just hasn't worked out as planned. I think I set myself an unrealistic date; thinking that I'd be able to finish, package, test, write shop policies, How-To's and prepare myself for the shop to open in a matter of weeks and I have just run out of time! While we are not opening the shop today, I thought I'd give you a run down of everything that has been going on around here.
The past 2 weeks have been jam packed with product development, Cricut testing, packaging creation,  research and LOTS of planning! Not just my everyday life events, but planning the launch for The Planner & Paper Company shop. I feel as though I'm slowing getting somewhere with the to-do list that I wrote for myself and I'm hoping that we can start listing products here in the next few weeks – stay tuned for the date.. it's coming, SOON!
There has been A LOT of admin stuff going on. I have worked on updating our Shop Front – I have created new store header images and worked on the "behind the screen" stuff so that we are ready come launch day. I also created/started our Facebook Page. There's not much there yet, but all blog posts will be shared there, and I will try to update with the Instagram photos as well. It's definitely the one place, besides here of course, that you'll be able to find all the latest blog posts, new releases, sales etc. etc.  for The Planner & Paper Company.
I am currently working on finishing up a weekly planner kit, Bloom. I started this as a basics set, not so much a themed kit – was trying to have more than just a baseball kit in the shop for now, and have ended up creating something I REALLY love and can't wait to see it printed and in my planner! I did share a sneak peek while I was working on it on our Instagram account.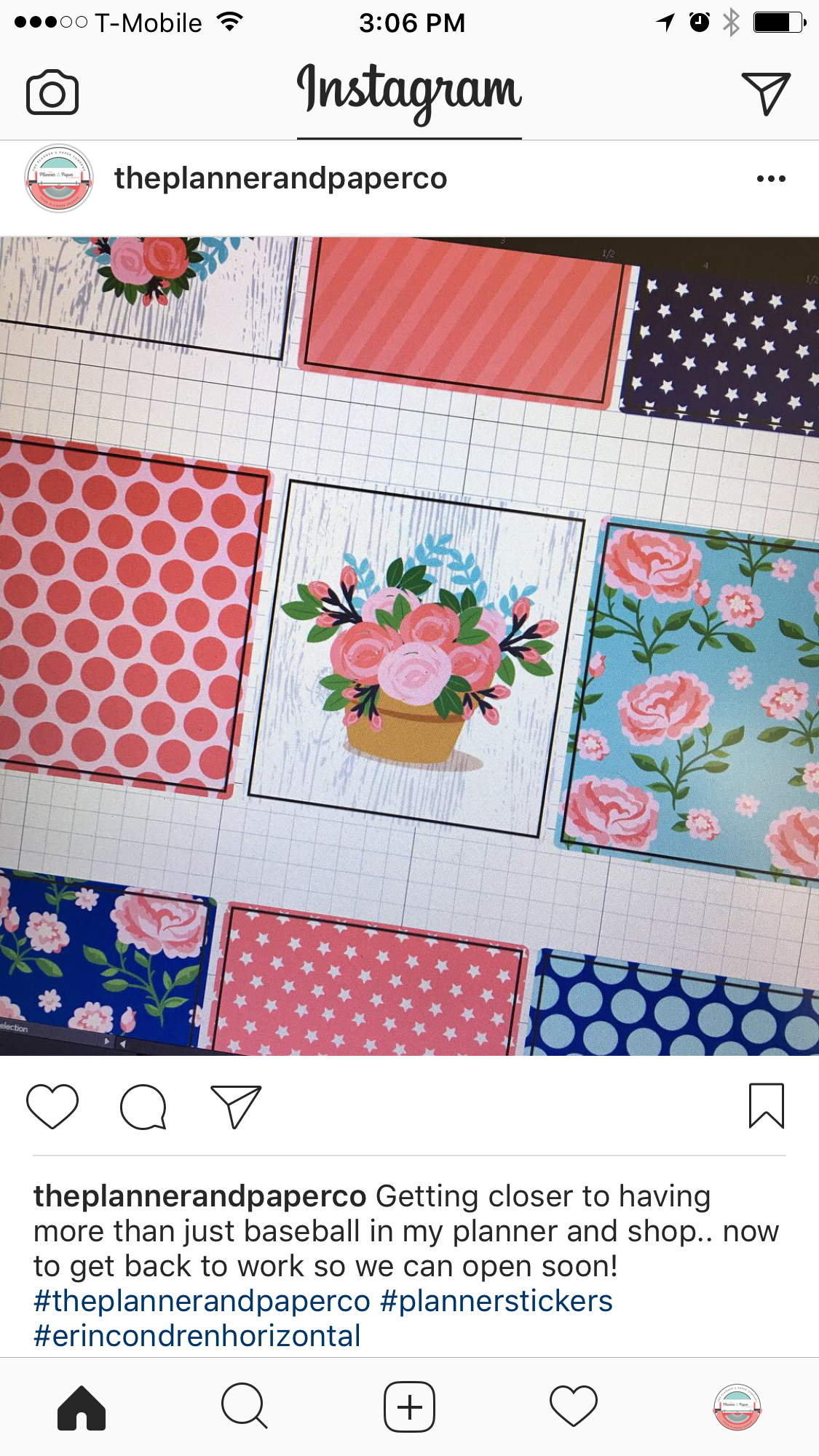 We'd love to have you follow us over there. There will be more sneak peeks, behind the scenes pictures, and sometimes there may be some cute pictures of my dogs, Hank and Molly, thrown in for good measure.
I have also been working on making sure that Circut Print & Cut works with my products. I will be writing a tutorial on how to use my products with Cricut Design Space and how to print and cut my stickers if you are a Cricut user. It's pretty simple, just a few extra steps than if you were a Silhouette user, but still totally do-able! This tutorial will also be included, as a PDF,  in the download files for you to print and keep for  easy reference later.
This weekend I will be doing test prints of our packaging for our Planner Charms (see below for an example). There will be different styles and color options available once our shop goes live.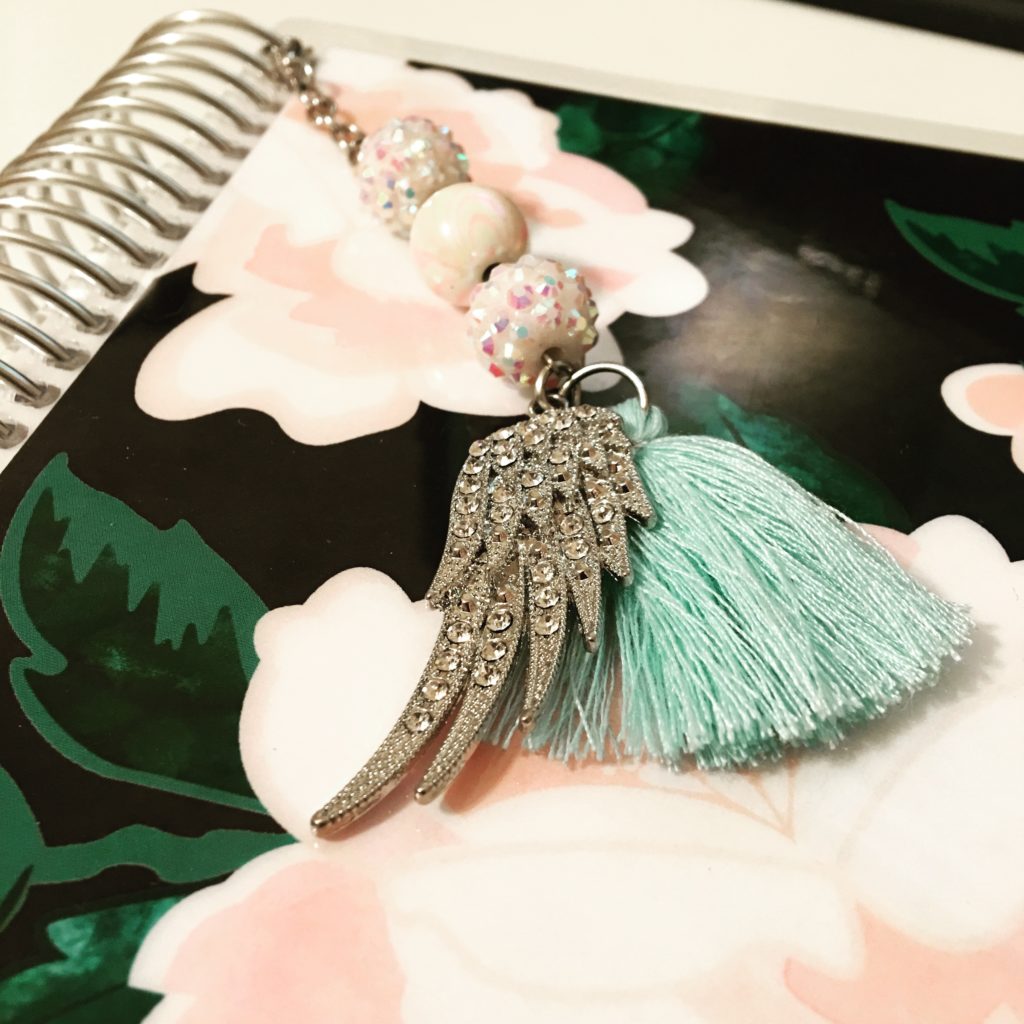 I am super excited about our packaging. I know, it's a little detail, but I like a classic, well polished look and I'm hoping that we have found a solution that will be just that! This packaging will carry throughout once we transition to printed planner stickers as well.
While all of this The Planner & Paper Company stuff sounds like fun, I did sneak in a trip to Michael's to browse the planner isle. Who knew they were having a sale on their planner items and the 2017 Happy Planners? Well, they were and I now have a Happy Planner Mini and a pack of the Mom Life stickers!!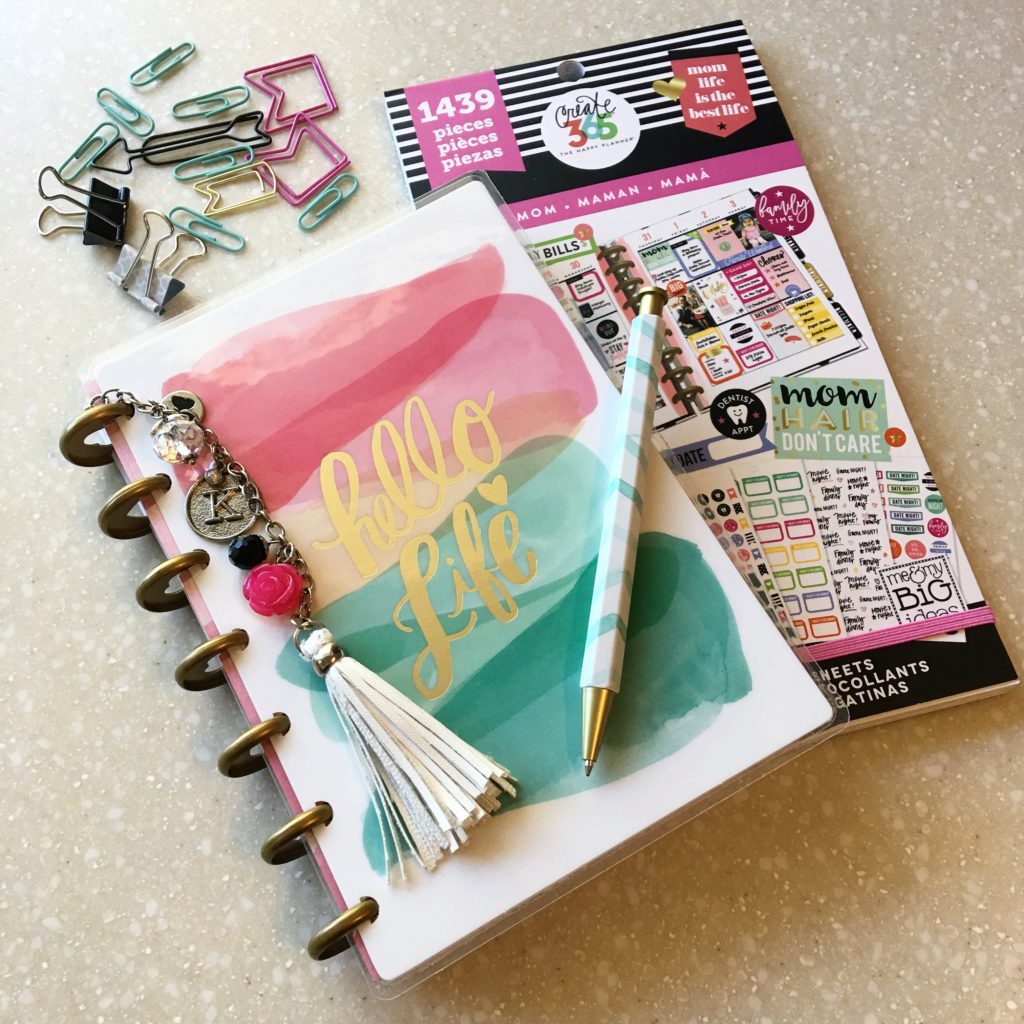 I have seen them all over the planner groups on Facebook and the way they are being used – the Meal Planner is what has me intrigued – and I'm super excited to have one of my own! Now to put it to use!
Wow, that's a whole lot going on around here! I think this covers all of the bases of what's new with all thinks The Planner & Paper Company! I will be posting a set launch date as it gets closer and I know we are truly ready to launch.