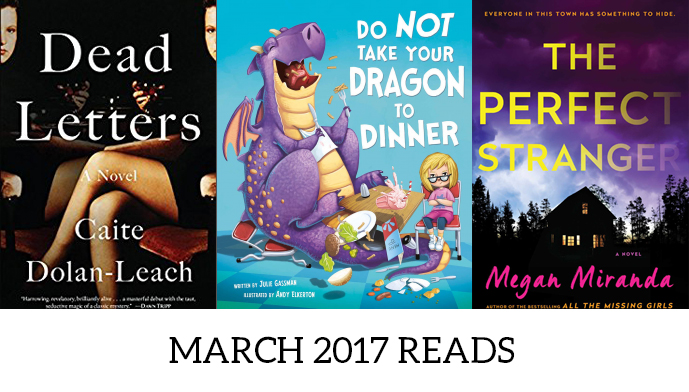 Wow, did March really just fly by? I swear I was just writing up the February book review post. I guess that's what I get for having my head filled with all things Planner & Paper and not paying much attention to my book shelf. I had planned on reading more, much more, than what actually got read. I managed to read 4 books, although really one shouldn't count as it's a children's picture book. All books are linked to Amazon through affiliate links, should you chose to pick up any of these books for yourself.
All three of the reads this month were advanced readers copies from NetGalley, which explains the picture book, right? You're right. But I have kids and I am a SUCKER for a good picture book and the cover, just look at it, how can you pass that up?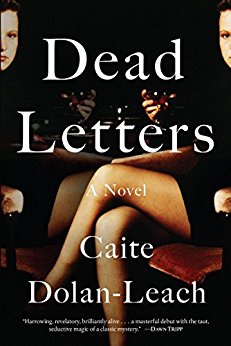 Dead Letters by Caite Dolan-Leach
2 out of 5 Stars
I wrote a whole blog post for just this book as I received it as an Advanced Reader's Copy and didn't want to wait to post my review as the book had just released before I finished the book.
*Synopsis below is from Good Reads*
A missing woman leads her twin sister on a twisted scavenger hunt in this clever debut novel of suspense for readers of Luckiest Girl Alive and Reconstructing Amelia.
Ahoy, Ava! Welcome home, my sweet jet-setting twin! So glad you were able to wrest yourself away from your dazzling life in the City of Light; I hope my death hasn't interrupted anything too crucial.
Ava Antipova has her reasons for running away: a failing family vineyard, a romantic betrayal, a mercurial sister, an absent father, a mother slipping into dementia. In Paris, Ava renounces her terribly practical undergraduate degree, acquires a French boyfriend and a taste for much better wine, and erases her past. Two years later, she must return to upstate New York. Her twin sister, Zelda, is dead.
Featuring a colorful, raucous cast of characters, Caite Dolan-Leach's debut thriller takes readers on a literary scavenger hunt for clues concealed throughout the seemingly idyllic wine country, hidden in plain sight on social media, and buried at the heart of one tremendously dysfunctional, utterly unforgettable family.
Click here to read my full review on the book.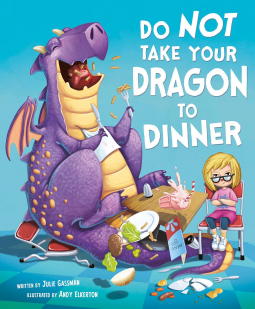 Do Not Take your Dragon to Dinner by Julie Gassman
Due to release September 1st, 2017
5 out of 5 Stars
*Synopsis below is from Good Reads*
We know you shouldn't take your dragon to the library, but what about taking him out to dinner? After all, dragons need to eat too! But with firey breath, flapping wings, and pointy spikes, that might not be a good idea! Rhyming text and diverse characters bring the importance of dinner manners to a new level in this colorful picture book by Julie Gassman.
An advanced copy of this book was provided by the publisher and NetGalley  in exchange for an honest review.What a cute book! I did mention I'm a sucker for a good picture book right? Now, my kids are older, 13 and 9, but I still wanted to read this book as I have a 3 year old nephew who spends a couple of days a week at the house with us while his parents are at work. He LOVED it! The pictures and the rhyming text had him giggling throughout the book.
The way the story is told about why it's not a good idea to take your dragon to dinner and then how to teach your dragon, and maybe yourself, how to have nice table manners. It's perfect for kids aged 3-9 and of course, for adults who are suckers for a good picture book! As cute as the rhyming text was and the "moral to the story" the pictures stole the show. This just may be on everyone's Christmas list this year, big and little kids a like because the pictures are that stunning!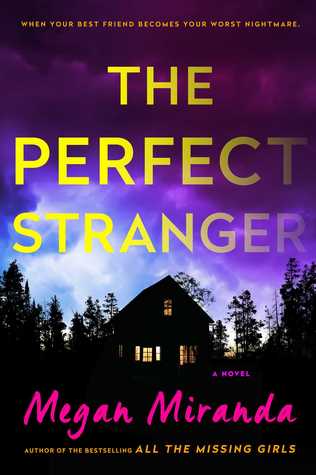 The Perfect Stranger by Megan Miranda
3 out of 5 Stars
*Synopsis below is from Good Reads*
In the masterful follow-up to the runaway hit All the Missing Girls, a journalist sets out to find a missing friend, a friend who may never have existed at all.
Confronted by a restraining order and the threat of a lawsuit, failed journalist Leah Stevens needs to get out of Boston when she runs into an old friend, Emmy Grey, who has just left a troubled relationship. Emmy proposes they move to rural Pennsylvania, where Leah can get a teaching position and both women can start again. But their new start is threatened when a woman with an eerie resemblance to Leah is assaulted by the lake, and Emmy disappears days later.
Determined to find Emmy, Leah cooperates with Kyle Donovan, a handsome young police officer on the case. As they investigate her friend's life for clues, Leah begins to wonder: did she ever really know Emmy at all? With no friends, family, or a digital footprint, the police begin to suspect that there is no Emmy Grey. Soon Leah's credibility is at stake, and she is forced to revisit her past: the article that ruined her career. To save herself, Leah must uncover the truth about Emmy Grey—and along the way, confront her old demons, find out who she can really trust, and clear her own name.
Everyone in this rural Pennsylvanian town has something to hide—including Leah herself. How do you uncover the truth when you are busy hiding your own?
An advanced copy of this book was provided by the publisher and NetGalley  in exchange for an honest review. I was really excited to read this one. I LOVED her other novel, All the Missing Girls and was hoping this was going to be as good as that was. It wasn't a bad read. Not a bad plot or the way it was written. I really enjoyed the way Emmy, one of the main characters in the story was portrayed. At one point in the book I could've sworn she wasn't real.. but then the plot thickens! She's not who you think she is, but there's no huge plot twist in this book either.  If you're hoping this will be like All the Missing Girls, I'm sorry to say, it won't be as good as that.
I feel as though I still have questions. I know not every book has a "happily ever after" ending and every lose end is not tied, but there are pieces of information that I felt you are given, that didn't really get tied back in or have some conclusion to them. I know I have said this about other books before, but you can't throw a big "reveal" about a pretty big event in the book and then not come back and give an outcome or tie it into the way the book ends. I was holding out hopes that because of this reveal it would lead Leah and Paige to become friends again. Maybe even resolve the severed friendship, or not.. but SOMETHING. Something more than the reveal (I'm trying not to spoil anything) and then no other mention of it. In one way, that whole part of the story line – the reason for the friendship split etc. could've been left out and not been as much of a byline in the book as it was. It could've been condensed into a chapter, at most, as a flashback and then moved on. I'm still not sure the whole reason of revealing as much as this byline did and not resolve it in the end.
This was still a good book. Not as fast paced as All the Missing Girls, where I wanted to know the outcome and couldn't put it down, but it has a good plot, maybe premise is more the word I should be using – despite what I said above. This didn't get to be a page turner for me until after Leah started to uncover some of the untruths about Emmy, until she really started realizing that she wasn't who she said she was. I think the scary part in that party of the plot is this could, more than likely, happen. If you like Megan Miranda's style of writing and have enjoyed her other novels, then you will enjoy this one.
That's it for what I read and my thoughts on them. Again, I did provide an affiliate link to each book on Amazon, should you want to pick up a copy for yourself.
Now to get reading so I can share what I've read this month!