Happy February 1st! To start the month off, I am participating in the Digital Scrapbook Blog Train. This is my first time participating in the blog train and I've never been so excited about something before! I had to dust off my designing for "fun" skills as it's been a while since I've done something non-work related and I loved every minute of it! The colors for this month's palette are gorgeous.
I chose to go with a travel theme for my kit because right now we're planning and booking our vacation for this year and I'm SO ready to jet set away! It's been a while since we've been on a long vacation and I can't wait to just head somewhere new and get lost!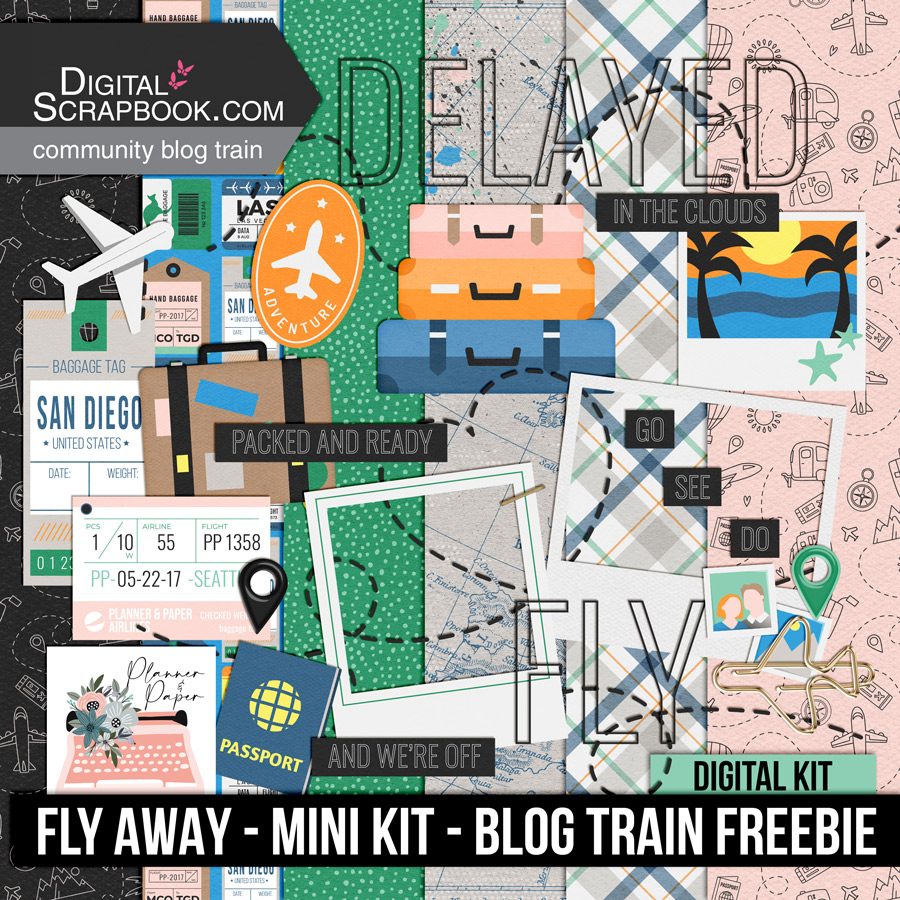 Thank you so much for your interest, but this download has expired.
The kit can now be purchased from the shop.
For a full list and links to all of the participants of the blog train, head on over to this post at Digital Scrapbook.com.
Thank you for stopping by!
Interested in more freebies? Check out this post, where I shared my reading log printable.